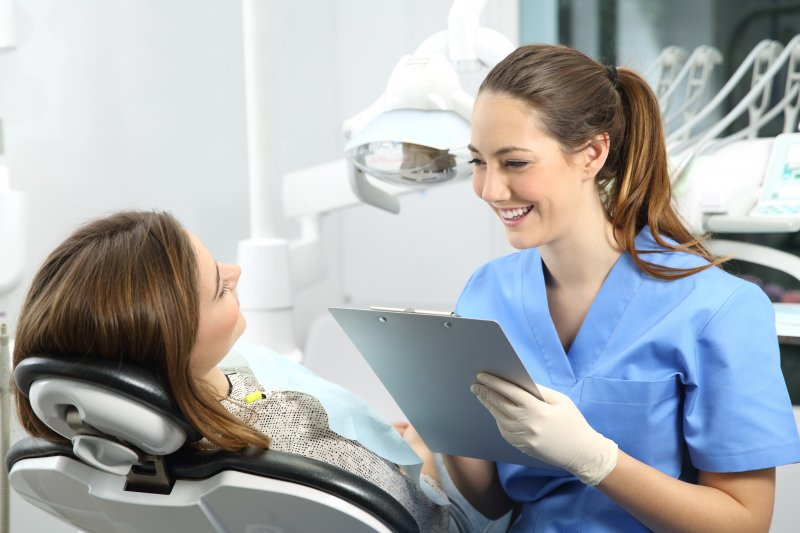 For many people, the basics of caring for their smile include brushing, flossing, avoiding bad oral habits, and eating a balanced diet. Visiting your dentist every six months for checkups and cleanings it's also an important part of keeping oral health issues at bay. If dental problems are already developing, these visits will also help your dentist catch them early. Continue reading to learn four reasons why detecting oral health problems early on is so important.
Reason #1: Keep Developing Problems in Check
Though many oral health issues can generally be avoided with a good oral hygiene routine, that doesn't mean you'll never experience any. Visiting your dentist for checkups and cleanings allows them to catch oral health problems early on. This will prevent cavities from becoming serious infections and gingivitis from developing into periodontitis.
Reason #2: Lower Oral Health Expenses
Another reason why detecting oral health issues early on is so vital is because this may end up saving you a lot of money. Treatment for severe gum disease, tooth infections, missing teeth, and oral health problems can add up. The sooner oral health problems are detected, the less likely they will be to develop into something expensive and time-consuming.
Reason #3: Stay Pain-Free
While small cavities might only be mildly uncomfortable, severe decay or other oral health conditions can be quite painful. Detecting oral health issues early on can help prevent this. Your dentist can administer prompt treatment so that you are less likely to experience serious oral health issues and can continue enjoying a healthy, beautiful smile.
Reason #4: Identify and Treat Life-Threatening Diseases
Dentists tend to put most of their focus on the teeth, but that isn't all they care about. Since many overall health conditions can show sides in the mouth, dentists may be the first ones to detect them. If they notice signs of oral cancer or diabetes, they can help you get the help you need before things get any worse.
About the Practice
CityLine Dental Center gives their Richardson patients the exceptional care and effective treatments they need to prevent oral health issues and keep their smiles looking lovely. This includes a variety of preventive treatments to aid in detecting oral health issues early on, such as checkups and oral cancer screenings. To set up an appointment with CityLine Dental Center or for more information on their services, you can call their office at (972) 231-9499 or visit their website.