August 21, 2017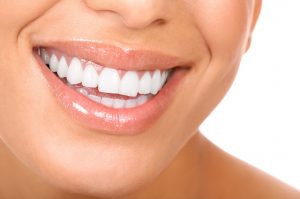 You can have flawless skin, gorgeous eyes, and shiny hair, but if your smile isn't attractive, you might shy away from showing off your radiant personality. There are several types of cosmetic dentistry that have the power to dramatically change your appearance; professional teeth whitening in Richardson is one of the most affordable. What do you need to know about how teeth whitening can help you to achieve the smile of your dreams?
At-Home Professional Whitening
You can opt for professional whitening either in your dentist's office or in your own home. In-office procedures are faster, but many patients who aren't in a hurry to have dazzling pearly whites choose the convenience of whitening their teeth on their own time.
With at-home whitening, you'll first visit your dentist so they can make an impression of your teeth. Then, they'll provide you with custom bleaching trays. All you have to do is fill the trays with the provided gel every day. You could notice a difference after wearing the trays only a few times, but the most dramatic and lasting results will come after two or three weeks.
Exactly how much brighter your teeth will become is hard to predict since genetics and other factors come into play. However, you'll probably notice that your smile becomes at least several shades more luminous by the time you finish the course of treatment.
Questions to Ask Your Dentist
You might have heard some differing opinions on professional teeth whitening, so it's important that you talk to your dentist so you can clear up any wrong ideas you might have heard. Here are some key questions to ask your dental care provider:
Will whitening my teeth make them more sensitive? Increased sensitivity is a common side effect of teeth whitening. However, it's usually temporary and not severe.
How much does professional whitening cost? Most insurance won't cover teeth whitening since it's not considered a medically necessary procedure. Understanding how much the kit costs and what your payment options are will help you fit your new smile into your budget.
How can I maintain my whiter smile? Teeth naturally discolor over time because dietary choices and lifestyle habits. Your dentist can give you tips on how to maintain your dazzling set of pearly whites. They might recommend that you drink beverages through a straw, quit smoking, and stay away from acidic goodies.
Is professional whitening really better than over the counter options? There are some over the counter products that can significantly whiten teeth, but they're still not as strong as what you can get from a dentist. Furthermore, they may be more likely to cause sensitivity and irritate your gums. If you have any doubts about which option is right for you, your dentist can explain the pros and cons of different whitening methods in detail.
A brighter smile can lead to a more confident, more attractive you. Why not search for a "dentist near me" who offers at-home whitening kits?
About the Dentist
Dr. Melody Stampe at CityLine Dental Center is a highly trained dentist who offers her patients the best of what cosmetic dentistry has to offer. If you want to learn more about how you can get a brand-new smile, contact CityLine Dental Center at 972-231-9499.
Comments Off

on Ask Your Dentist About Professional Teeth Whitening in Richardson
No Comments
No comments yet.
RSS feed for comments on this post.
Sorry, the comment form is closed at this time.