September 30, 2016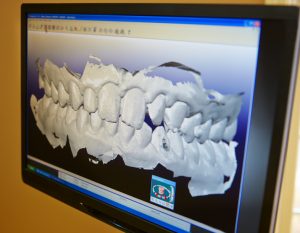 Any dental practice you visit will offer a variety of preventive dentistry tools to detect cavities in their earliest stages, but at City Line Dental Center, we take a step further by incorporating diagnostic tools that allow us to pinpoint areas at risk for decay and prevent cavities before they even occur. Our dentist and team are dedicated to finding and incorporating these types of innovative dental technologies into our practice. If a new technique or technology allows us to make patient treatment faster, more effective, and more comfortable, we do our utmost to incorporate this technology. We are committed to ensuring our patients receive the best possible treatment options, and are relaxed and pain free from the moment they arrive until they leave our office. Keep reading to learn more about some of the ways your trusted dentist in Richardson utilizes dental technology to improve patient experience, and contact our team to schedule an appointment today.

DIAGNOdent Early Cavity Detection
This small laser allows us to precisely pinpoint where teeth are weaker and more susceptible to decay. Then, we can direct patients to concentrate their at-home hygiene on these areas, and monitor them during future visits. The process is simple. We guide the laser of every area of the tooth, and it produces a series of numbers that represents the density of the tooth. Teeth with higher density are least susceptible to decay and vice versa.
Digital X-Rays & Intraoral Photography
At City Line Dental Center, our goal is to make patients partners in their treatment planning. When patients fully understand their oral health concerns and possible treatment options, they're better able to make choices they're comfortable with and confident in. Digital x-rays and intraoral photography have made it possible for our team to clearly show patients areas of concern, and even color code, enlarge, or otherwise enhance images of the internal and external dental structures for patient clear patient education.
Fully Paperless Office
Finally, we've used advanced dental technology to keep our practice virtually paperless. This has a number of benefits for our patients, team, and the environment. First and foremost, patients are easily able to confirm, request, or change appointments digitally. This makes it fast and easy for patients to fit dental care into their busy schedules. Additionally, we provide patients access to complete and return interactive patient information forms online, and these digital files are accessible year after year and quickly updated saving everyone time and storage space. Best of all, the reduced paper waste is great for our eco-footprint.
Comments Off

on Your Dentist in Richardson Uses Advanced Technology to Improve Patient Experience
No Comments
No comments yet.
RSS feed for comments on this post.
Sorry, the comment form is closed at this time.