October 2, 2017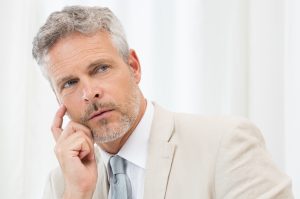 According to dentists and patients alike, dental implants are simply the most complete tooth replacement solution available today. They are also quite an investment in your dental health, so the issue of cost is likely a factor if you are thinking about getting them. If you have dental insurance, how much can you expect it to cover your dental implants in Richardson? Today, we hope to shed light on this important subject.
Will Dental Insurance Cover My Dental Implants?
When talking about insurance covering dental implants, you need to be specific about the different portions of the procedure. Dental implants usually require 3 basic steps: a consultation, placement, and restoration. A consultation is where your dentist in Richardson will determine if you are a viable candidate for the treatment, placement is when the implants are actually placed into the jaw, and restoration is when the new teeth are attached to the implants.
As with all insurance, the benefits offered by different dental insurance policies can vary widely from plan to plan. Unfortunately, some plans do not offer any coverage for dental implants and consider it an elective procedure, while others will only cover the restoration portion. However, dental implants are becoming more and more popular as time goes on, so more insurance plans are starting to reflect this by offering coverage.
In the end, it all comes down to your specific plan, and if you are unsure whether or not dental implants will be covered, you should talk to your provider. Those who do provide coverage may ask for a pretreatment estimate, and your dentist will be able to provide this to you at your consultation.
What to Do If Your Insurance Covers Dental Implants
If you're fortunate enough to have a plan that does cover dental implants, there is one key thing you can do to help maximize your benefits: start the process now.
Most dental insurance plans have what is called an annual maximum, which is the highest dollar amount a plan will cover per person, per year. On average, this amount is about $1,000-$1,500. Most people only use a small part of this money, and unfortunately, once the new year arrives, any that is leftover does not rollover. Instead, it will go straight back to the insurance company and reset.
In all likelihood, you still haven't met your annual maximum yet, so if you are interested in getting dental implants, now is the time to use your benefits before they reset at the beginning of the year. Whether your plan covers all 3 phases or just 1, getting the process started now will help you save more and use the benefits you have paid for.
Figuring out insurance benefits can be a confusing process, but now you can have a plan. If you would like to get dental implants, be sure to talk to your provider about your coverage, and if you are covered, the best thing you can do is start the process now. In the end, this will help you save money, and you'll be well on your way to rebuilding your smile.
About the Author
Dr. Melody Stampe is a family, restorative, and implant dentist based in Richardson, TX. She and her team work hard to make sure their patients always get the most that they can out of their dental insurance, and if you need help understanding your plan, they would be happy to talk to you. To contact them, click here.  
Comments Off

on Does Dental Insurance Cover Dental Implants?
No Comments
No comments yet.
RSS feed for comments on this post.
Sorry, the comment form is closed at this time.