October 17, 2016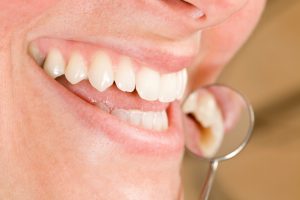 It may not be spring, but your dentist in Richardson recommends all patients undergo a dental cleaning this time of year. Regular checkups and hygiene appointments are the best way to enjoy healthy teeth and gums for a lifetime to come. And around the holidays is a perfect time to make sure are enjoying solid oral and dental health — don't forget your dental insurance benefits expire at the end of the year!
Without further delay, we've got four reasons to schedule a visit during November or December.
#1: Prevent the Need for Bigger Treatments
There's a reason preventive dental care is covered by your dental insurance. Regular checkups and cleanings are the best way to prevent the need for long, complex treatments later on. When you stay on top of your six month appointments, we can catch the small signs of larger problems early. Your dentist will be on the lookout for spots of decay, worn dental work, and periodontal disease. Catching these issues when they begin is key to the most conservative, successful treatment.
#2: Use Your Dental Benefits
Did you know your dental insurance plan is set to renew on January 1? That means you have a little more than two months to take advantage of your benefits. If you haven't had two checkups and cleanings and a set of x-rays in 2016, you are probably eligible to receive these services completely free through your dental insurance plan.
When the new year begins, you will have to meet your deductible all over again. If you have been putting off restorative dental care or certain cosmetic services, there's never been a better time to take advantage of your investment in dental insurance.
Don't say goodbye to your unused benefits. Call your dental insurance company to find out what you are eligible for, then schedule an appointment with Dr. Stampe before the year is up.
#3: Consider How Dental Health Affects Overall Health
Did you know that your oral health can affect or be affected by your general health? Gum disease, for example, has been linked to cardiovascular issues, respiratory problems, and complications during pregnancy. People who have uncontrolled diabetes are likely to have periodontal disease, too — but effective gum disease therapy can reduce the symptoms of both. Maintaining your regular visits to the dentist can help you enjoy better overall health and wellbeing.
#4: Smile Bright for the Holidays
Family reunions, gatherings of old friends, and other special occasions are sure to be well-photographed this holiday season. Is your smile prepared? Enter into November and December ready for every photo op with clean, sparkling teeth.
During your hygiene appointment, we will remove the plaque and tartar that cause your smile to look dingy. We can also discuss special treatments available for brightening your teeth, like professional teeth whitening or other cosmetic services.
Schedule an Appointment Today
Convinced that there's never been a better time to schedule an appointment with Dr. Melody Stampe? Dental offices fill up during November and December, so we urge you to take the time to request an appointment today!
Comments Off

on 4 Reasons to Schedule an Appointment with the Dentist in Richardson
No Comments
No comments yet.
RSS feed for comments on this post.
Sorry, the comment form is closed at this time.